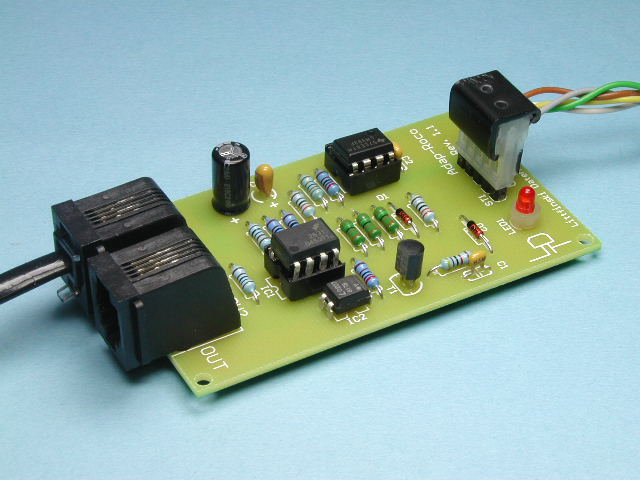 If you want to use our

low-cost DigitalBooster DB-2

as well on a

Roco- or Fleischmann command stations (Roco Part-No. 10761

and

10764 / Fleischmann Part-No. 680801

) or

multiZENTRALEpro

you can apply now the Adapters

Adap-Roco

.

Up to 10 DigitalBoosters DB-2 can be connected to each Adapter Adap-Roco.

Opto-couplers at the Adapter Adap-Roco will provide a galvanical separation between booster and command station 10761/10764 and will therefore assure a safe electrical operation.

Each Booster Adapter Adap-Roco will be supplied with a detailed operating- /respectively assembly instruction. Those instructions can be found within the next section.

The finished module comes with 24 month warranty.

The Adapter Adap-Roco will be supplied as tested finished module in a case (-G).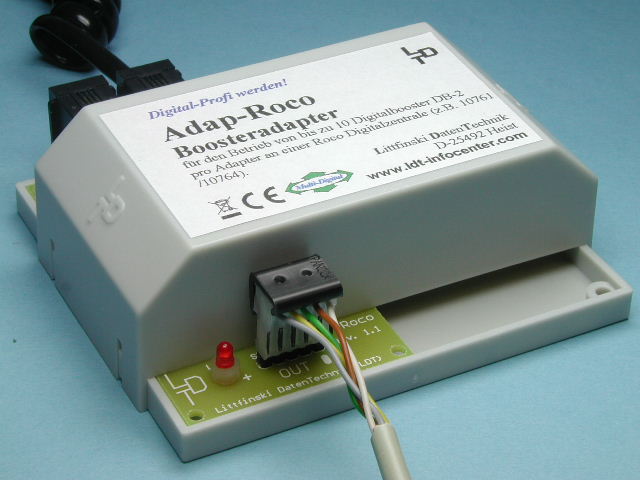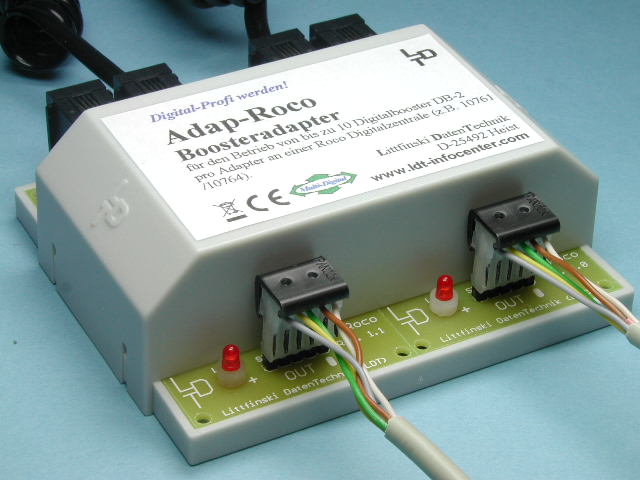 Each Adapter Adap-Roco will be supplied together with a cable for the connection to the command station 10761/10764.
Sample-connections regarding this article can be found here: Sample-Connections Adap-Roco.
Sample-connections for all LDT-Components can be found here: Overview Sample-Connections.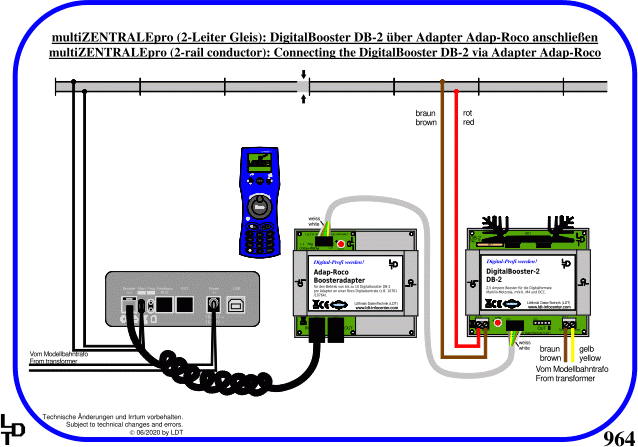 Attention: Products can only be added to the Wish List, if you are registered as customer at the LDT WebShop or if you are initially registered by interest of our products.

Add to Wish List: Adap-Roco-G (Part-No.: 088403): Adapter from Roco-Booster bus to the 5-poles (DB-2) Booster bus as finished module in a case (32,90 €*).

* All prices incl. VAT, plus Shipping.
Subject to technical changes and errors.
© 2017 by LDT