Writing /usr/www/users/ldt/newshop2/dokuwiki/data/meta/en/dl_hsi_88.meta failed

> To overview: Downloads
> To product description: HSI-88
> To product selection: High Speed Interfaces

High-Speed-Computer-Interface for fast feedback data transfer between the s88 modules and the PC.
Three s88 bus-lines can be build.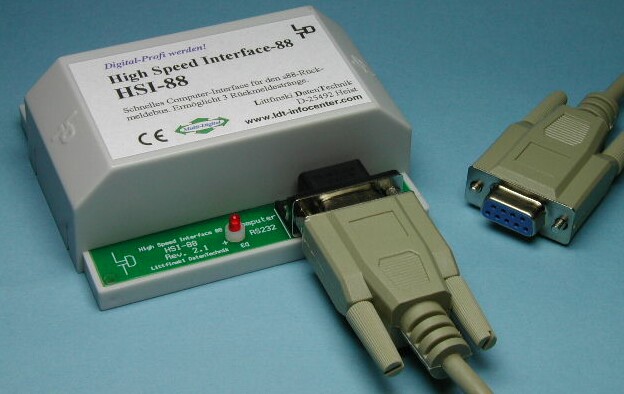 High-Speed-Interfaces

HSI-88

file

edition

Assembly instruction
Kit
PDF
07/2019
Operating instruction
Finished module in a case
PDF
07/2019
Command codes
PDF
06/2006
Sample Connections
Feedback acceleration at existing
Märklin Digital-Systems
PDF
08/2017

All examples are available on the following page: sample connections for HSI-88

Subject to technical changes and errors.
© 2019 by LDT

Märklin and Motorola are registered trade marks.