> To overview: Downloads
> To product description: DB-4
> To product selection: DigitalBooster


The DigitalBooster DB-4 provides 2.5 or 4.5 Ampere digital current and supports the digital formats Märklin-Motorola, mfx®, M4 and DCC. With the galvanic separated booster bus connection (5-poles-, CDE- and Roco-booster bus) is it possible to use it on several command stations.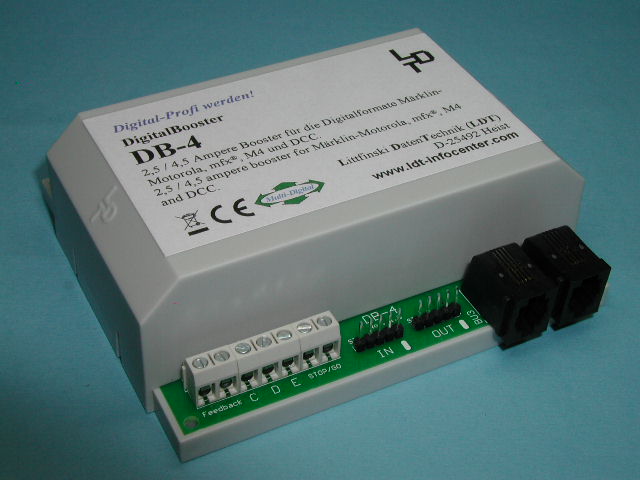 The DigitalBooster DB-4 does not get the power supply from a common model railway transformer but from the DB-4 PowerSupply on which the stabilized digital track voltage of 15, 16, 18, 19, 20, 22 and 24 Volt can be adjusted in accordance to the track gauge.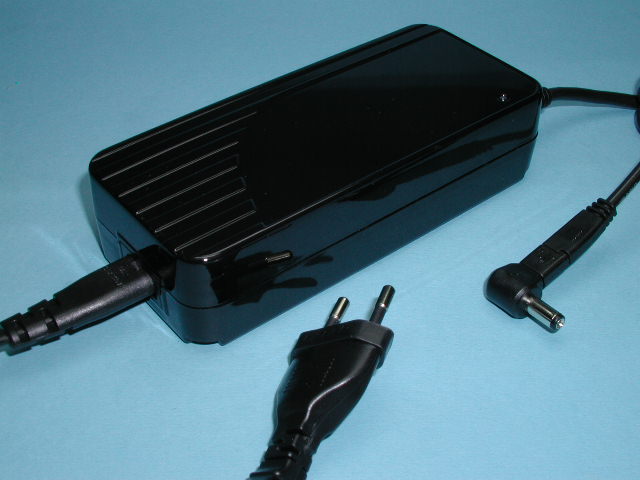 5-poles booster bus-cable with twisted wires and interference protected for the connection of digital control units (e.g. Control Unit, Central Station 2, Intellibox, TWIN-CENTER) with boosters (e.g. 6015 / 6017, Power 3, TWIN-BOOSTER, DB-2, DB-4) and for connecting boosters to each other.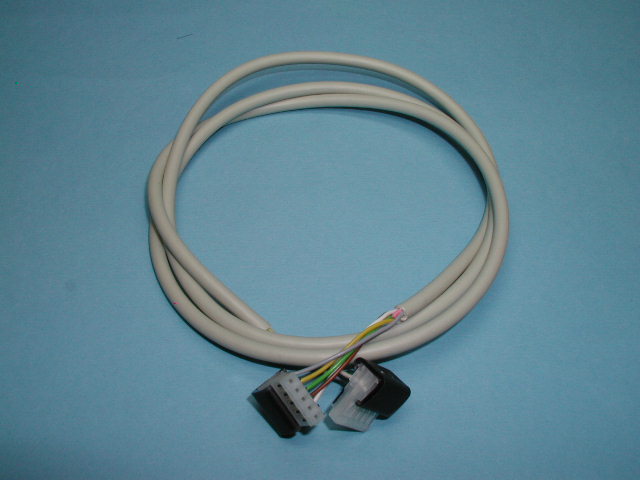 Roco booster bus-cable for the connection of the DigitalBooster DB-4 with Roco 10761/10764 and Fleischmann 680801, multiZENTRALEpro, z21/Z21 and Digikeijs DR5000.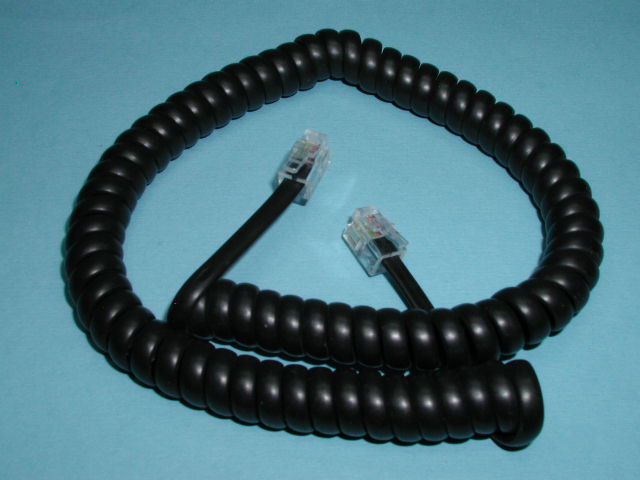 All examples are available on the following page: sample connections for DB-4

Subject to technical changes and errors.
© 2022 by LDT

Märklin and Motorola are registered trade marks.